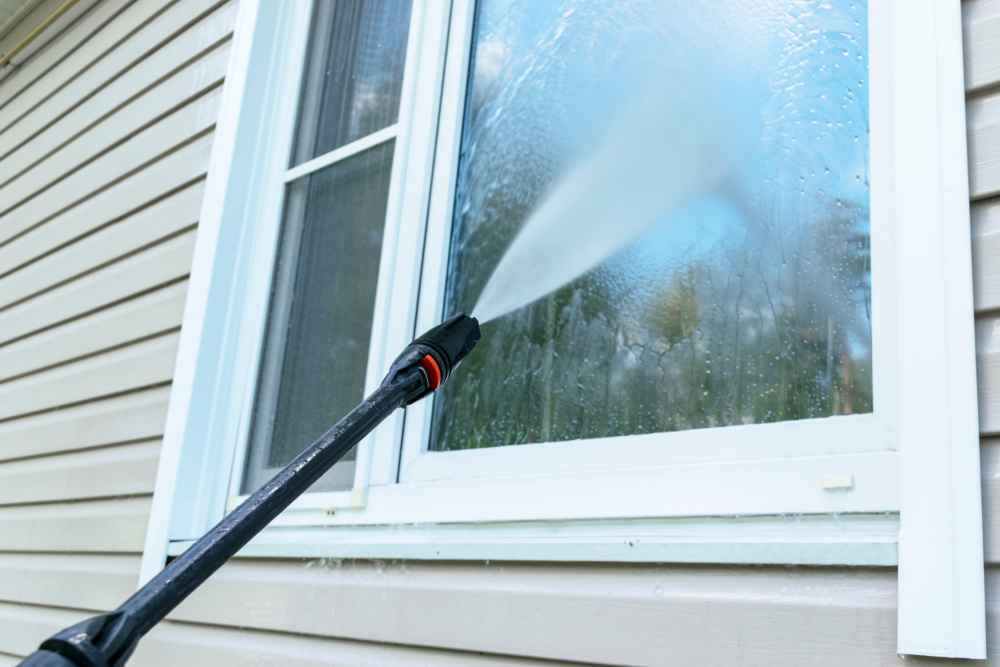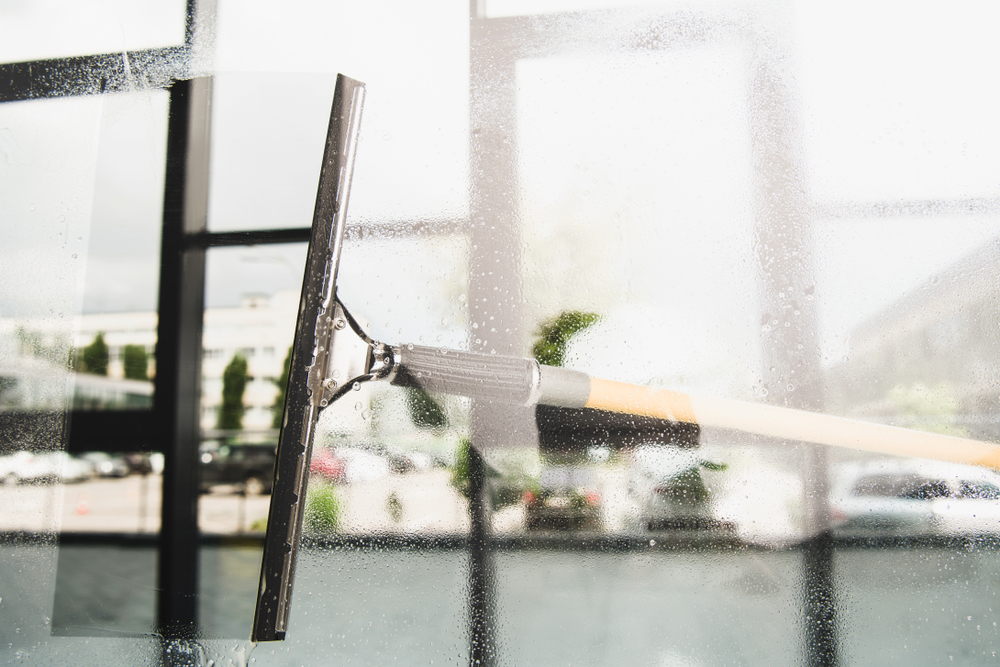 If you're looking for bright, vivid and sparkly windows at fair, affordable rates, then look no further! Here, we treat our customers like family and take enormous pride in our exceptionally high standards. Serving both commercial and residential properties, our team employs a wide range of proven techniques to remove dirt, grime, mildew and airborne contaminants with streak-free, brilliant results.
Village Window Cleaning & Power Washing places the highest priority on customer satisfaction and we take enormous pride in our work. With a team of dedicated, expert professionals, we can customize our services to fit your needs and your budget. Ultimately, our mission is to do the difficult, stressful and time-consuming work that you don't want to do, and to treat each space as if it were our own.
Commercial Window Cleaning
Dirty, grimy windows can be a poor reflection on your business. However, our commercial window cleaning services can take on any mess, of any size, and leave your business with pristine, sparkling windows. No matter your building's size or your company's budget, Village Window Cleaning can work closely with you to give your business the personal touch.
With effective but safe cleaning techniques, our team can transform even the filthiest windows into streak-free, ultra-clear masterpieces. Your windows won't just reflect your business, but ours as well. Therefore, we won't settle for anything less than perfection.
Residential Window Cleaning
Let's be honest: which homeowner has the time or the energy to clean each and every one of their windows? Cleaning your home's windows and getting acceptable results is nearly impossible. It's a hard, tedious and often dangerous project. Most glass-cleaning products on store shelves are not only ineffective, but toxic. Additionally, the process usually requires thorough scrubbing at considerable heights. That's why a team of reliable, insured and skillful professionals is the easiest and most effective way to get incredibly clean windows that look brand new.
Village Window Cleaning will do the job and get the results for you. With a highly efficient and proven cleaning system, our team will communicate with you throughout every step, from billing to scheduling to cleaning.
We Do What Everyone Hates To Do
Our residential cleaning services include:
Interior window cleaning
Exterior window cleaning
Skylight cleaning
Chandelier cleaning
Mirror cleaning
Storm window cleaning
Outdoor light fixture cleaning
Ceiling fan cleaning
And More!!
Screen Repair
Part of having perfect windows is having an intact screen to accompany it. Basically, a ripped, torn screen can be just as unappealing as a dirty, grimy window. Our team can perform window screen repairs on-site with a wide variety of fabric options for you to choose from. So whether you require a screen repair, replacement, a re-screening or new frames, Village Window Cleaning has got you covered. In addition to giving you brilliant, ultra-clear windows, we'll give you an equally stunning screen to accompany it.
Mirrors & Skylights
At Village Window Cleaning, we make it our mission to do the jobs that nobody wants to do. Among our specialties is ensuring that each and every mirror, no matter the size, has a streak-free, vivid surface. Additionally, we can turn your skylight from dull, dirty and dark to bright, vivid and luminous! Whether it's your home or office, Village Window Cleaning can utterly transform your mirrors and skylights.
With services customized to meet your needs and your budget, Village Window Cleaning's team of professionals can utterly transform your mirrors and skylights to make them look 100% brand new. Mirrors and skylights are among the most difficult items to get truly clean. However, our team can take the burden off your shoulders and get them as sparkling and radiant as ever. Your mirrors will deliver a flawless reflection and your skylight will illuminate your home or office with significantly more sunlight.